History of Open-air Museums
Open-air museum is a type of museum that exhibits old buildings that are reconstructed or rebuilt so they look like they did in an earlier period in history. First open-air museum was founded in Oslo, Norway in 1881 from King Oscar II's collection. Idea was to build 8 to 10 buildings that would show development of the traditional Norwegian architecture since Middle Ages. Open-air museum in Sweden was built in the second half of the 19th century. It was called Skansen and it was founded by Artur Hazelius after he saw open-air museum in Olso. Skansen in time became a model for other open-air museums in Europe and North America. Living museums are a special type of open-air museums where actors interpret life and crafts of the period that open-air museum represents. First North American open-air museum is Greenfield Village in Dearborn, Michigan founded by Henry Ford in 1928. Greenfield Village and Colonial Williamsburg, established 1934, influenced other open-air museums in North America and established their style and difference in regards to European open-air museums. European open-air museum are more focused on buildings while North American seek to show life of people in the settlements of past.
Some of the notable open-air museums are:
Luxor in Upper Egypt on the east bank of the Nile River that dates from 1400 BC.
Nazareth Village in Israel where Muslim and Christian actors dress in costumes from 1st century and reenact life and craft of that time.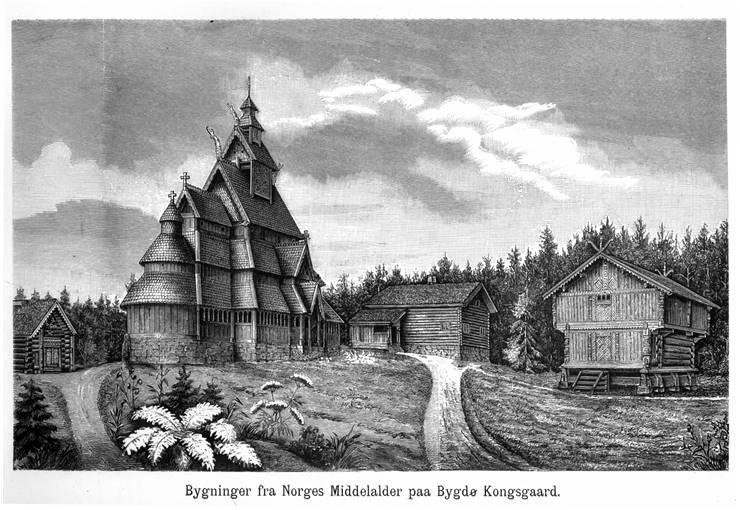 Edo-Tokyo Open Air Architectural Museum in Tokyo , Japan which enables visitors to experience architecture of many different buildings from different periods such are high-class houses, public baths and shops which don't exist any more out of the museum.
Xinye Village in Jiande , Zhejiang Province, China is a well-preserved village with Ming and Qing era architecture and ancient residential buildings.
Árbæjarsafn in Iceland that displays life of the people of Reykjavik in the past.
Tumba Madžari in Macedonia is a reconstruction of a Neolithic settlement placed north-east of Skopje, capitol of Macedonia.
Alaska Native Heritage Center that is situated on 26 wooded acres and has Hall of Cultures, theatre, Gathering place and six life-sized Native houses that surround Lake Tiulana.
Amish Acres Historic Farm & Heritage Resort, Nappanee , Indiana that shows Amish life and has nine buildings, two log buildings that were relocated from their original position, ice house, mint distillery, maple sugar camp, apple cider mill, one-room school and a blacksmith shop.