Interesting Facts about Museums
There is a World Brick Museum in Maizuru City, Japan.
In the late medieval period, parts of the Palace of Versailles were used as a museum, and anybody could enter, but only if he had "correct clothes." In this case, this meant silver shoe buckles and a sword. Luckily it was possible to rent them at the entrance.
Besides standard museums like art, science, and history museums, there are also less conventional ones: the Museum of SPAM, PEZ candy, potato, salami, mustard, chocolate, banana, and ramen.
Oceanographic Museum in Monaco was built on a cliff 85 meters above the sea.
Sinsheim Auto & Technik Museum in Sinsheim, Germany, has a Buran space shuttle in its collection.
McLean, Texas, has a museum dedicated to barbed wire.
In 1989, Harrison Ford and Lucasfilm donated Indiana Jones' fedora hat to the Smithsonian Museum. In 1999, they donated the bullwhip too.
St. Louis's City Museum has the largest graphite pencil in the world. It is 23 meters long and has 9800kg.
First museums were cabinets of curiosities - collections of rare and strange objects that were not yet defined.
The Louvre Museum in Paris, the world's largest art museum, is so extensive that if a visitor spent 30 seconds admiring each piece, it would take over 100 days to view the entire collection without breaks.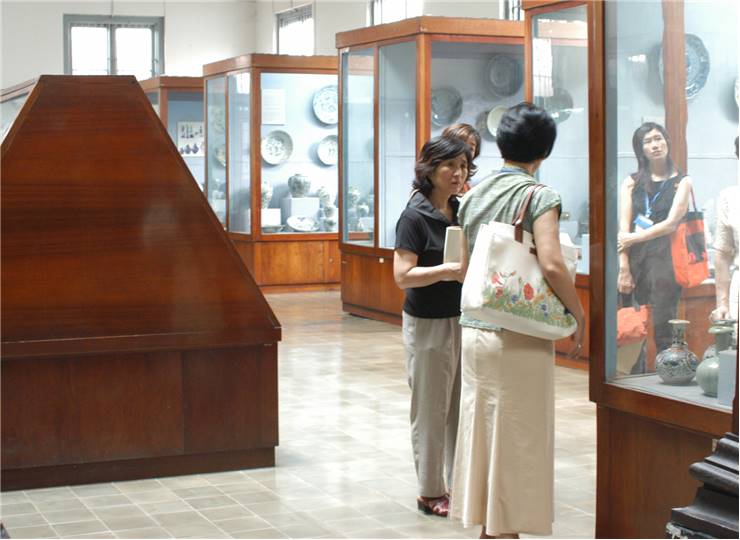 The Ennigaldi-Nanna's museum, the oldest known museum in the world, was established around 530 BCE by a Babylonian princess in present-day Iraq, presenting the long-standing tradition of preserving and celebrating history and culture through curated collections.
The largest museum complex in the world is the Smithsonian Institution in Washington, D.C., often called the "Nation's Attic," which comprises 19 museums, nine research centers, and the National Zoo, collectively holding over 154 million artifacts, artworks, and specimens.
One of the world's oldest and most famous art museums, The Uffizi Gallery in Florence, Italy, contains a great collection of Renaissance masterpieces, including works by Michelangelo, Leonardo da Vinci, and Botticelli, illustrating the city's critical role in the artistic movement.
The Van Gogh Museum in Amsterdam, dedicated to the life and work of Vincent van Gogh, holds the largest collection of his paintings and drawings, including over 200 paintings, 500 drawings, and more than 700 letters, which is impressive because through the artist sold only one painting during his lifetime.
The Vatican Museums in Vatican City include an extensive collection of artworks and artifacts amassed by Popes throughout the centuries, reflecting the deep connection between religion and art in human history.
The Hermitage Museum in St. Petersburg, Russia, founded in 1764 by Catherine the Great, contains over 3 million items, including the world's most extensive collection of paintings. It occupies six historic buildings, including the iconic Winter Palace.